School & College Management Software
Hitech Services have implemented customized solutions for Schools & Colleges on Tally.ERP 9 platform. The major functionality of a school and a college remains the same.
However the underlying difference is primarily the semester or year-wise sessions and MIS reporting. Our Tally solutions have been running successfully in many Schools & Colleges of Uttarakhand and Uttar Pradesh.
The customized Hitech Services Tally.ERP 9 solution saves time, the duplicity of work and easily maintains contact information of the students. Tally.ERP 9 provides an integrated solution and connects different functional departments such as Administration, Accounts, Admissions, Purchase, Store, Human Resource, Transport, Hostel, Library, Assessments and others.
Hence they all work in a coordinated manner and important information is available at the click of a button. Moreover, functionalities and rights of each user can be defined at each level and governed by an administrator.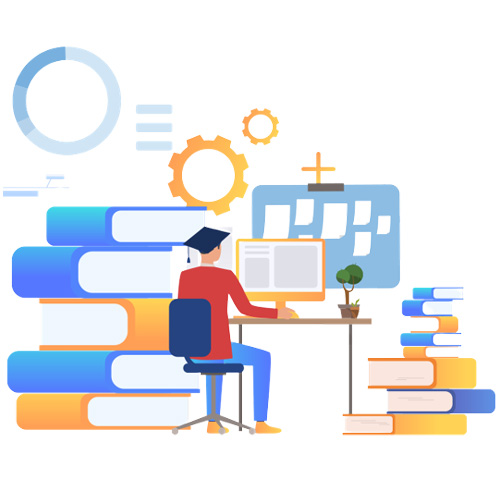 Features of school & college module
05
Certificate Management
06
Time & Table Management
07
MIS reporting as per requirements
08
Hostels Database and Records